Cosplay Ahsoka Tano if you want to play a unique and powerful character from the Star Wars franchise. She appeared as the Padwan apprentice of Anakin Skywalker. Fans enjoyed her performance in 2008's Stars Wars: The Clone Wars animated movie. She also appeared in the TV series, where millions of fans admired this character.
Ahsoka has been a part of several Star Wars TV shows and movies. Her unique appearance makes it an interesting character to cosplay. Of course, you need proper preparation and good understanding of this character to portray it flawlessly.
Why cosplay Ahsoka Tano?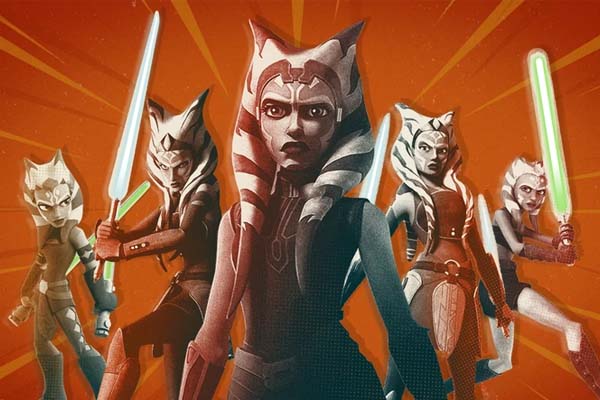 Ahsoka is a Togruta female. She was a Padwan learner under her master Anakin Skywalker. Ahsoka appeared as headstrong student and later as a powerful leader. However, her journey was quite different than other Jedis and that's why it became a memorable character in the entire franchise.
Ahsoka got "Snips" nickname from her master Anakin due to her witty retorts. Anakin was a powerful Jedi knight and Ahsoka was a creative apprentice. He admired her when she destroyed a Separatist shield generator to save her master's life.
Ahsoka is one of the leading characters in the Clon Wars movies. She went through several heartbreaks, triumphs, ups and downs, but she fought like a brave warrior along with Clone Captain Rex.
No character becomes interesting without certain flaws. Ahsoka is also not immune to critical mistakes. Many of her fighters lost because she refused to retreat in the Clone Wars. That's when Ahsoka learnt about responsibility and why she should follow orders.
Ahsoka's journey is way more exciting than many other Star Wars characters. That's why fans still remember her and they will give you a huge round of applause if you flawlessly cosplay her character on the stage!
Ahsoka Tano Costume: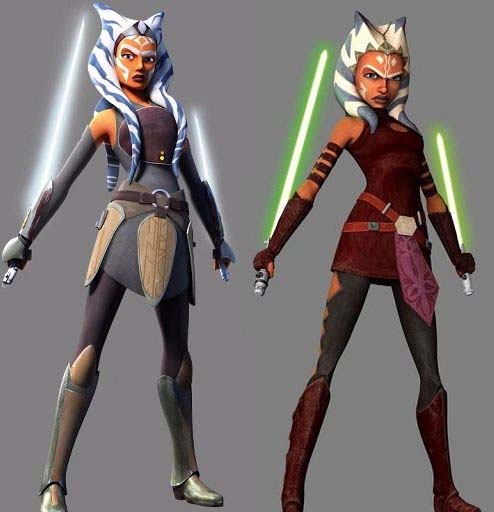 Ahsoka was introduced as an important protagonist in the Clone Wars film. Her look seems inspired by Princess Mononoke's San. Her first appearance in a tube-top-and-miniskirt costume was quite interesting. However, it did not last for a long time. She got a new costume in the third season along with other characters in the franchise.
Ahsoka has gotten a new lightsaber during the third season. Her armor in Rebels seems inspired from the look of Psudo-Samurai. She looks more like a samurai woman than a star wars fighter. The designers chose this armor because it was meant to look like found in an ancient Jedi temple. Ahsoka lightsaber has colorless blades, which means she is neither a Sith nor a Jedi. Her face markings also reveal a lot about the character. These markings changed as she aged.
Ahsoka's costumes changed a little bit in The Clone Wars, The Rise of Skywalker, and The Clone Wars TV series. Take a look at her character in all these movies and shows to decide which costume you want to cosplay. It will make it much easier to assess what you need once you decide which Ahsoka Tano costume is the best for your cosplay.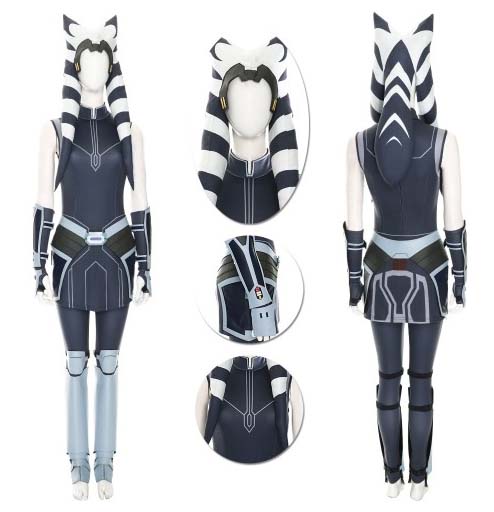 Cosplaying Ahsoka Tano:
One thing that makes Ahsoka's costume pretty unique is her headpiece. It is unlike anything you have seen before. You can make it at home if you often create DIY star wars cosplay costumes. You will need spray foam, wire frame, duct tape, beads, and spray paint to create that headpiece.
As you can imagine, it will be pretty exhausting and time-consuming task to create different parts of her costume along with that impressive and tricky headpiece. Therefore, you should choose to wear Ahsoka Tano readymade costume.
There are several renowned costume selling platforms. You can make certain customizations to the costume to make it look more attractive and unique during the event. Ahsuka's costume includes the following:
Montrols and Lekku.
A black leather jacket.
A leather belt.
Arm tech and gloves.
Leg guards.
Arm bands.
Sleeveless beige top.
Grey laggings.
Brown boots.
Check a few pictures of Ahsoka Tano to get more clarity about the colors used in her costume. Do not forget to get skin-friendly face paint because there are unique markings on Ahsoka's face. Get everything arranged and watch Clone Wars to learn how Ahsoka walks, talks, and some other traits of her character. Thus, it will be much easier to resemble Ahsoka on the stage!