Once the main character of star wars, this fictional female character REY that has brown hair, hazel eyes and light skin have had a magical effect on fans of star wars. For females, she was a beautiful, strong and powerful character to look upon. Toughen by life in deserts, she had powers that even she didn't have control over. Well, this inner strength of the character is reflected a lot by its costume. This character that is a sign of supremacy had a very significant impact with its costume on the kids and youngsters who witnessed it. It is definitely a go-to look for each costume events you need to attend.
How to get Rey's Cosplay costumes:
Each one of you youngster's ladies who have a theme party to go to and desperately want to know the way to put together this awesome costume of one of the most powerful female character known, here is the rescue tips:
Glasses: who forgets the glasses while carrying Rey's costume? Get yourself a pair of terrific sunglasses to start building up the costume. This is a must-have and also the part that could add spice to the costume. Just make sure to get one with plastic wraps.
Tunic: for actually start building the outfit, the foremost thing you need is a tunic that has long sleeves and is also cut out up the diagonal as well as the sides. In the original outfit, it was an off grey-ish one so make sure to color coordinate.
Wrap: moving forward you need the identity of the costume and that's a grey wrap. Get yourself something that works for wrap and match the original color. Also, if you're using a DIY method make sure to cut the sewn ends to make it look like a wrap originally. Importantly, getting a perfect wrap will not just be enough but also wrapping it properly is something that is going to come to the rescue.
Belts: yes, not just a belt but two of them is what you need. Wrap two belts not same in length around your waist and make it look similar to the character's costume. Colors should probably be brown for both of them.
Boots: for this part, go for the brown knee boots you have or buy them from the market. This is a part that gives a proper finishing to your costume so take care of it properly.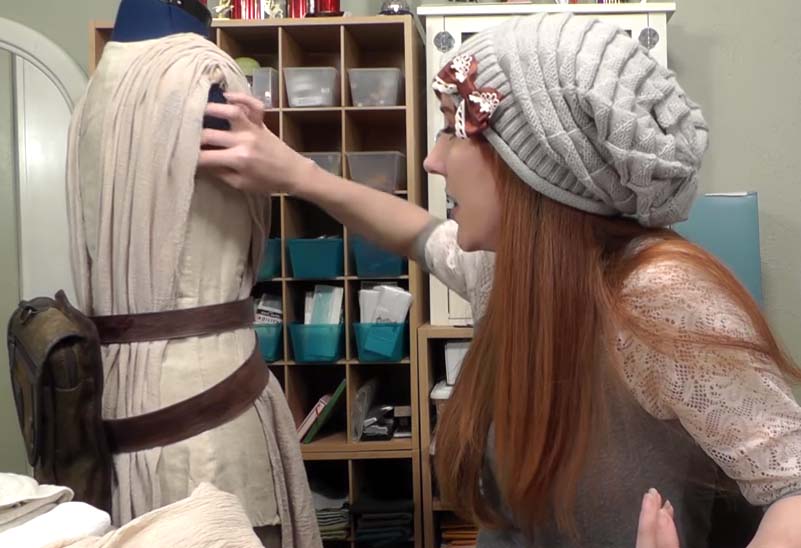 Rey Cosplay Costume For children
For a fact, children tend to be more specific with their costumes if they are appearing at some theme party or Halloween. You got to follow every detail of the costume to please them. This costume for children does not differ much. You will need:
Glasses: go with the same glasses as mentioned in the above costume for adults. They are shiny and will look good on children. Just make sure that you look for an appropriate size.
Tunic: for the tunic, you can definitely choose one of your child's old school frocks of the same color. Give it the desired cutouts and make it look like the original.
Belt: two belts would definitely be your choice if the kid is comfortable with it. But the costume because of the small size will look appropriate with one belt as well. Just wrap it in a way that looks similar.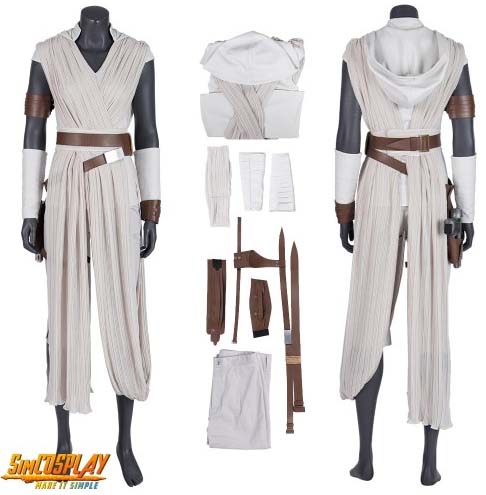 Boots: for kids, knee boots are generally hard to find. If you do find ones, it will be great for the outfit but if not, brown ankle boots will also serve the purpose just well.
Wrap: wrap could be something exciting for the kid. And also irritating at times. They might not be able to hold it for much longer so try attaching it with some pins so that your child does not end up making the outfit look bad.
Rey staff: for the kid's costume it is an additional as it gives the look of star wars Rey Cosplay costume in an exact manner.
These were the costume ideas for star wars Rey character for adults as well as children. Enjoy your fan moment in it.